In the world of real estate, lease-up marketing has emerged as a critical strategy for property developers and managers looking to maximize occupancy rates and accelerate revenue. Whether it's a newly constructed residential complex, a commercial space, or a mixed-use development, lease-up marketing plays a pivotal role in creating awareness, generating interest, and, ultimately, securing tenants or buyers.
Like any other real estate venture, senior living communities can benefit immensely from a well-crafted lease-up marketing strategy that fosters community and appeals to potential residents.
Understanding Lease-Up Marketing
A lease-up is an available property that isn't finished construction yet but is expected to be done by a set date. Prospective buyers can sign a lease and save themselves a spot in the new building.
Lease-up marketing, or lease-up advertising, refers to strategies and activities designed to help fill a newly constructed or underutilized property with tenants or buyers in the shortest possible time frame.
It's a strategic approach that involves creating a buzz, attracting potential occupants, and converting those leads into signed leases or purchase agreements.
Benefits of Lease-Up Marketing
A multi-faceted lease-up marketing strategy can significantly impact the success of a project.
Time Efficiency
A vacant property means lost revenue. Lease-up marketing accelerates the process of securing tenants or buyers and reduces the time it takes to reach full occupancy.
Revenue Maximization
Quick occupancy leads to faster revenue generation, helping generate a more rapid return on investment for property developers.
Market Competition
In a competitive real estate landscape, lease-up marketing helps your property stand out and capture the attention of potential occupants amid a sea of choices.
Optimized Pricing
Lease-up marketing allows for market testing and feedback, so you can adjust pricing strategies to match demand and optimize rent or sale prices.
Brand Establishment
Effective marketing builds the reputation of the property and the developer, establishing trust and credibility in the market.
Enhanced Reputation
Successful lease-up marketing builds a positive reputation for the older adult living community, attracting future residents and their families. If your building fills up quickly, people will be more likely to trust your product.
Strategies for Successful Lease-Up Marketing
Successful lease-up marketing for older adult living is about creating an environment where people can envision themselves living happily, maintaining independence, and forming meaningful connections.
It all starts with a pre-launch buzz. Start by generating interest in the property before completion to work toward full occupancy quickly. You can achieve this by having a strong digital presence and using social media platforms like Instagram, Facebook, Twitter, and LinkedIn.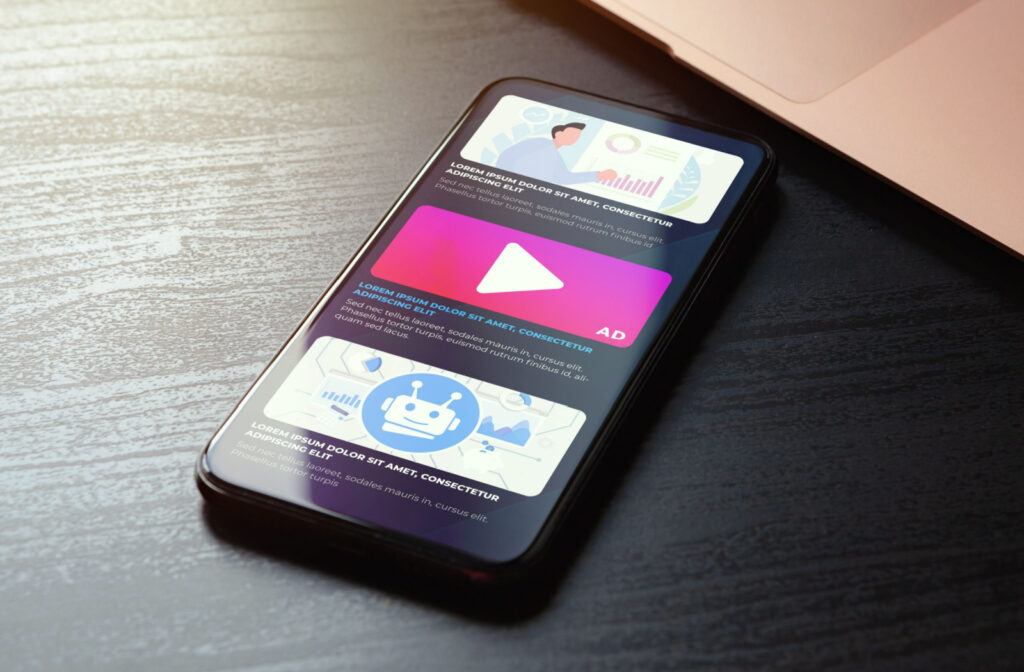 Another helpful avenue is to invest in targeted online ads to reach a wider audience and drive traffic to your property's website. Remember who you're trying to connect with and use a fitting platform. In the case of older adults, email marketing might be a good option.
Build an email list and send regular updates, newsletters, and exclusive offers to keep potential occupants engaged and informed. But how do you get potential buyers' emails? By hosting a virtual or in-person event or webinar.
Don't stop there! It's important to have a variety of content, such as blog posts, videos, and infographics, that showcase the property's features, benefits, and surrounding amenities. Your content should be easily found on a high-quality website—this is your central hub for potential occupants to learn more.
You can also increase your reach by collaborating with influencers, local businesses, and community organizations to tap into their networks and increase your property's exposure.
Distinctive Living by Distinctive Marketing
In a competitive real estate market, lease-up marketing is a strategic imperative distinguishing between a successful property launch from a slow, uncertain occupancy process. By combining a multifaceted approach, including digital engagement, content creation, events, and collaborations, property developers and managers can create a compelling narrative around their properties, attract potential occupants, and ensure a quicker and more profitable lease-up process.
The significance of lease-up marketing in older adult living communities goes beyond mere occupancy numbers; it's about creating a lasting impression and providing people with a nurturing and enriching environment where they can thrive.
With Distinctive Development, you can expect greater ownership, commitment, dedication and a 360-degree approach. Let's connect!