As the population of seniors continues to grow, so does the need for quality senior housing.
Investing in senior living can be lucrative but requires knowledge and experience for a successful outcome.
Enhance your financial portfolio by investing in senior living with the help of Distinctive Development. Let's take a look at how you can get started.
Senior Living as an Investment
Investing in a senior living development offers numerous advantages for investors looking for a secure, long-term investment.
When done correctly, developing a senior living community can provide investors with passive income streams for years to come. Let's explore why an investment in senior living is such a wise choice.
Generates Immediate Returns
Unlike other investments where you may have to wait months or even years before seeing any return on your money, investing in senior living developments typically yields immediate returns due to the high demand for these services.
Most properties generally remain at full occupancy; there is often no need to worry about vacancies or turnover costs associated with high tenant turnover rates.
Additionally, senior living communities are typically located close to amenities like shopping malls and medical facilities, enhancing their value as an investment option.
As seniors age and become more dependent on these services, access to them becomes increasingly important, making these properties highly desirable investments.
Furthermore, since many people prefer the convenience of staying close by as they age rather than moving away from their home state or city, many investors find that these types of real estate investments offer excellent opportunities for appreciation over time.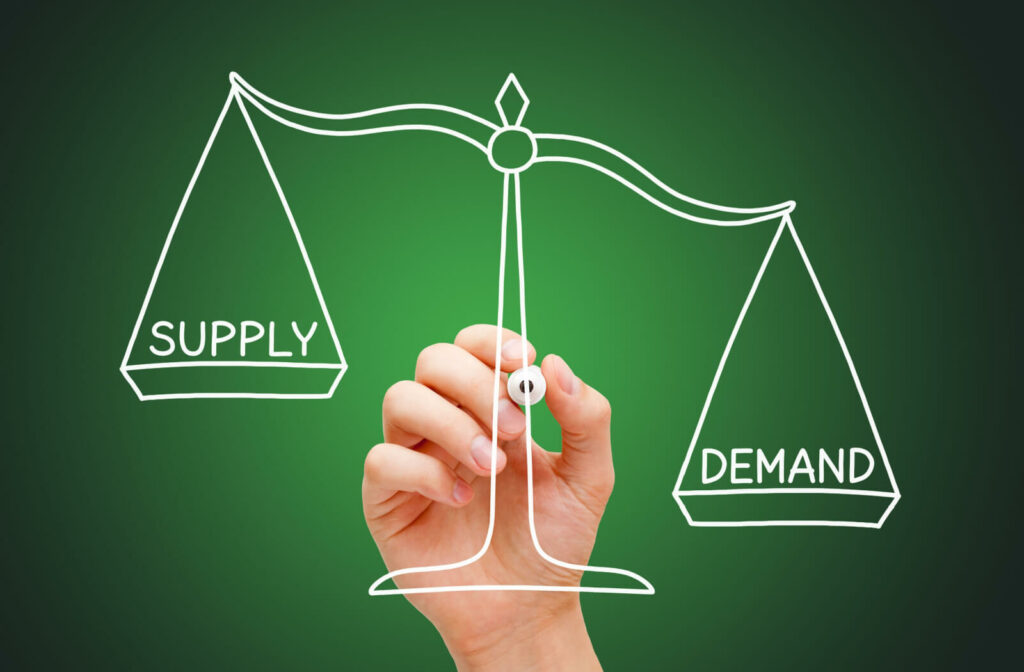 Provides Passive Income Streams
Another major benefit of investing in senior living developments is that they provide passive income streams over time.
These income streams can be generated through rental fees paid by seniors who move into the property or through the sale of units once they are completed and leased out, making this type of real estate investment highly attractive from an income perspective.
Additionally, since most senior living developments are designed with longevity in mind, meaning they can remain open and operational for decades, investors can count on consistent income streams over time, even after initial construction costs have been paid off.
The Distinctive Development Difference
Distinctive Development has over 20 years of experience in the industry, and our team members have extensive knowledge of the senior living landscape.
We offer 360-degree consulting services from concept to keys, which include site selection guidance, design advice and assistance with construction management, marketing materials customization, and even operational guidance after completion.
Because of this diverse range of expertise, we can provide investors with comprehensive support throughout their entire project from start to finish.
Financial Analysis Services
The financial success of any venture demands a thorough analysis and accurate understanding of its finances.
Our financial services analyses specialize in the senior living industry, providing insights that allow you to make more informed business decisions, improve profitability and enhance efficiency.
Their team has deep global knowledge and a robust methodology for predicting monetary outcomes. With this data-driven approach, your decision-making processes can be better supported and yield more precise results for your venture's potential.
A deep dive into your business's economic progress enables smarter predictions and offers opportunities for improvement. Let them help you maximize returns with their unique financial analysis services.
Investing in Senior Housing with Distinctive Development
Investing in senior housing is an exciting opportunity to earn significant returns while providing much-needed resources for seniors nationwide.
An experienced team like Distinctive Development has an intimate understanding of the market conditions and knows how best to leverage those conditions for your benefit. Reach out to our team and let's talk!
With over 20 years of experience and 360-degree consulting services ranging from concept through keys, we can help you succeed when investing in a senior living community!