Creating a thriving senior living community is an ambitious and rewarding endeavor requiring comprehensive planning and industry knowledge.
Anyone can start an extraordinary living community that caters to the needs of local seniors by considering certain considerations, such as conceptual design, market analysis, and development management.
In this post, we'll discuss how to start a senior living community with the help of Distinctive Development, a senior living development organization specializing in delivering exceptional projects.
Starting a Senior Living Community with Distinctive Development
At Distinctive Development, we pride ourselves on our extensive experience and commitment to excellence in the senior living industry.
We've dedicated ourselves to transforming dreams into thriving senior living communities for over two decades through our comprehensive 360-degree approach.
Whether you need a market analysis to identify potential growth opportunities, conceptual design for an innovative facility, or development management for a smooth and successful construction process, our skilled and knowledgeable experts can help guide you every step of the way.
Our success stems from our research-based guidance that allows clients to confidently position their projects in the market, leading to exceptional results.
At Distinctive Development, our passion for excellence extends to every aspect of senior living community development, helping you feel confident in your investments and ultimately providing an unparalleled living experience for your residents.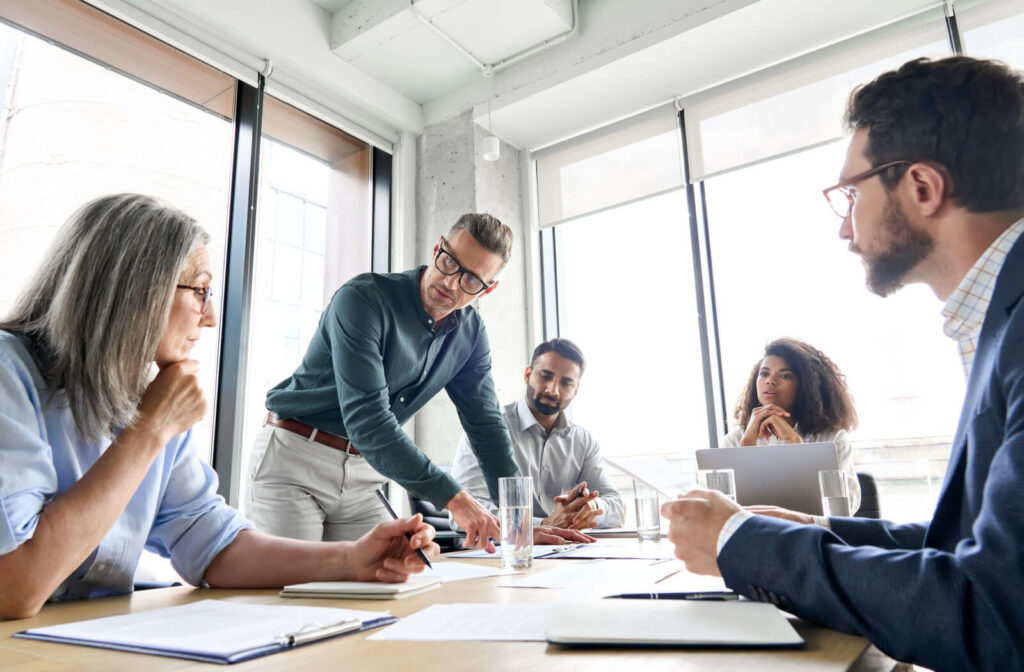 Distinctive Development's Services
Imagine a senior living community that perfectly aligns with your vision, purpose, and goals, providing the ideal environment for your residents and your business.
You'll find that when you partner with Distinctive Development to create your dream senior living community. From unparalleled development planning, financial analysis, consulting services, and lease-up marketing strategies, let's dive into some incredible services we offer to help make your vision a reality.
Development Planning
Building a senior living community is a complex process, but the experienced team at Distinctive Development is here to guide you through every stage of development.
From initial site selection and evaluation to land acquisition and due diligence, we'll work closely with you to help plan and execute every detail.
The proactive approach to development planning helps you avoid costly mistakes and primes your senior living community for success from the beginning.
Financial Analysis
A thorough understanding of return on investment, risk analysis, and financial feasibility is crucial in today's competitive senior living market.
The team at Distinctive Development is dedicated to providing you with comprehensive financial models that offer a clear and straightforward plan tailored to your unique circumstances.
We work with you to develop strategic partnerships, secure optimal financing, and create detailed statements that project the performance of your new senior living community.
Consulting Services
Starting any new venture is challenging, but the team of experts at Distinctive Development is here to ease your concerns by offering a range of consulting services.
We invest our time in your vision, assisting you with design conceptualization, site planning, and modeling to give you the strong start you need.
With our guidance, you'll be well-equipped to make informed decisions throughout development, resulting in a senior living community that reflects your unique brand identity.
Lease-Up Marketing Strategy
A successful lease-up marketing strategy is essential for establishing your business's credibility and viability in the senior living industry.
At Distinctive Development, we pride ourselves on extensive understanding of the senior living market. Our team is here to help you craft an effective lease-up marketing plan.
From identifying and targeting the most appropriate demographics to developing engaging advertising campaigns and promotional materials, we strive to help your community stand out from the competition and resonate with your future residents.
Building a Thriving Senior Living Community with Distinctive Development
Starting a senior living community is a complex and rewarding endeavor.
With the right guidance and support from Distinctive Development, you can successfully build a thriving community that caters to the specific needs of the seniors in your area.
From understanding the senior living landscape and identifying the ideal location to designing a functional and attractive community, building a strong operations plan, and staying compliant, Distinctive Development is your partner every step of the way, ensuring your project's success and long-term viability.
Invest in the future of senior living and build your next senior living project with Distinctive Development today.